Nordic Walking Poles

At My Nordic Sports we only sell the best quality Nordic Walking poles. We also stock replacement parts for other brand poles. For questions simply call us on 1300 791 740.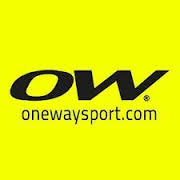 The ONE WAY brand of poles from Finland are the only ones to use the advanced technology of 'diamond carbon' - an ultra-light but supremely strong and durable material. It is the brand of choice for many of the world's best cross country ski athletes.

LEKI are famous for producing high quality ski, hiking and trekking poles for decades; they also excel with their Nordic Walking range. German in design and quality, the poles are ideal for any terrain or climate.
Both, ONE WAY and LEKI Nordic Walking poles use the important Salomon licensed wrist strap to ensure function and comfort.